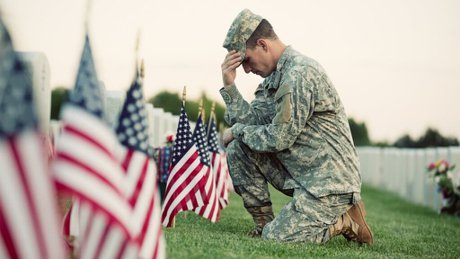 Palm Springs
Deemed an official regional site observing Veterans Day by Veterans Day National Committee of the Department of Veterans Affairs, the City of Palm Springs hosts the 21st annual Palm Springs Veterans Day Parade, Saturday, November 11th at 3:30 p.m. The route starts at Ramon and Palm Canyon Drive heading north on Palm Canyon to Alejo. The finale of the parade includes fireworks and a concert. The event is one of the largest in Southern California incorporating military units, marching bands and non-profit organizations.
The General Patton Memorial Museum is free all day, Saturday, November, 11 from 9:30 a.m. – 4:30 p.m. The non-profit will also honor veteran Mr. Robert Nobuo Izumi who served 60 years in the United States Armed Forces. Deployed initially during World War II in Europe, he also served during Korean and Vietnam Wars while in the U.S. Army, U.S. Air Force and U.S. Marine Corp.
Palm Desert
Palm Desert recognizes and honors those who served at a free celebration at Civic Center Park on Saturday, November 11 beginning at 11:00 a.m. The event will feature a keynote speech from Colonel Kyle Ellison, Regimental Commander of the 7th Marines, the United States Marine Corps adopted by the City of Palm Desert. Additionally, the annual ceremony will include performances from the Heatwave Boys and the Girls Club Jazz Band.
Cathedral City
Cathedral City hosts their 9th Annual Healing Field memorial at Patriot Park through November 15th. Area residents and visitors walk through rows upon rows of full-size flags flying on 7 ½ foot poles, which embodies a healing experience that is a source of the memorial's designation. Free and open to the public, the site is visible at the corner of Dinah Shore and Date Palm Drives.