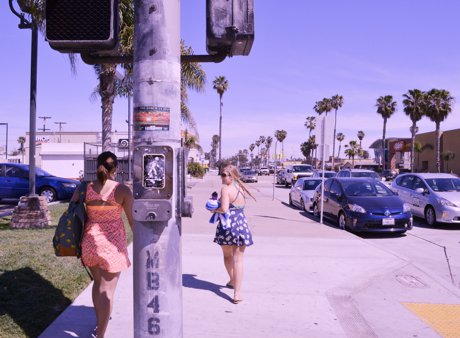 The Coachella Valley is a desert region located in Southern California containing Palm Springs, Cathedral City, Rancho Mirage, Palm Desert, Indian Wells, La Quinta, Desert Hot Springs, Bermuda Dunes and Indio. Extending approximately 45 miles, the valley is nestled between the San Jacinto Mountains, Santa Rosa Mountains, and Little San Bernardino Mountains.
Each spring, hundreds of thousands of people flock to Coachella Valley for the Coachella music festival. For some, this is an annual escape from everyday life and, for others, a once-in-a-lifetime bucket list event. This overwhelming surge requires an increase in public transit options, making it possible to easily commute within Coachella Valley without a personal vehicle.
But is it possible to commute in the Coachella Valley without a car the remainder of the year? You may be surprised to know that April, the month of Coachella, is not the busiest in the Coachella Valley. At a population of 200,000 in July, this number quadruples to 800,000 in the winter months due to a large number of seasonal residents, making public transit a necessity year round. Because of this, it is possible to live in or visit Coachella Valley without a personal vehicle.
While many hotels have their own private shuttle services, the Coachella Valley offers public transport between its many destinations on the SunLine, taxi services, limousine offerings, and other, localized public transit such as The Buzz.
The SunLine
One of the most effective modes of public transit in the Coachella Valley is the SunLine, operated by the SunLine Transit Agency, a transportation company that drives to provide safe and environmentally conscious transit options. The SunLine utilizes alternative fuel solutions and operates throughout the Coachella Valley to Riverside.
With fares as low as $1.00 for adults (even less with a pass) and 15 lines reaching different destinations, the SunLine makes commuting without a car easy, affordable, and efficient. All shuttles offer free Wi-Fi and abide by a regular route and schedule. The buses are wheelchair accessible and can accomodate two wheelchairs. In addition to its services for commuters and tourists, the SunLine also offers options for students as it provides access to 13 local middle and high schools.
Thanks to the SunLine, commuting by bike in the Coachella Valley has never been easier. Each SunBus features bike racks and a safe system for loading and unloading bicycles. Even better: There is no additional fee or permit required to travel on the SunBus with a bike.
For those who meet the requirements of the American Disabilities Act, the SunLine offers the SunDial, a curb-to-curb paratransit service for any individuals who are unable to use the traditional SunLine Service. Before utilizing this service, be sure to read the requirements and restrictions.
Cab Service
For those looking for a private transit option, there are several cab service companies available in the Coachella Valley. Yellow Cab and Desert City Cab are two of the most utilized and make for an easy commute around the Valley and to the airport. These companies offer an excellent alternative to rideshare programs as their drivers are licensed and trained, and advanced bookings are available by reservation. For immediate bookings, download a taxi mobile application or utilize rideshares such as Uber and Lyft.
Keep in mind that using a cab service may not be the most time efficient during peak season in the Coachella Valley. Consider traffic and plan accordingly.
Limo Service
For those looking to commute in luxury, book a limousine through one of Coachella Valley's many limo services such as Superior Ride Limo or Ace Transportation Inc.
While you may not be the type to regularly book an extravagant ride service, this is the ideal choice for large parties or special occasions. With options ranging from sedans to SUVs to limousines, these vehicles can accommodate up to 15 people and offer special day trips to the spa, outlet mall, or golf resorts.
Like utilizing a cab service, renting a limousine may not be the most time efficient during peak season in the Coachella Valley. Consider traffic and plan accordingly.

The Buzz
If your primary goal is to commute around Palm Springs, consider taking The Buzz. These trolley-esque buses are air conditioned and run off compressed natural gas, which is more environmentally-friendly than diesel and other options. While this is service is free of charge, keep in mind that it only runs from 11am-1am Thursday-Sunday. If you are in town for a major holiday, be sure to check the website to see if The Buzz will be running outside of its normal hours.
If you are planning to take The Buzz, pick up your perks card for special offers and discounts at many participating local businesses - and don't forget to swipe your card each time you board for a chance to win even bigger prizes!
On top of being free of charge and full of perks, The Buzz is also easy to use. By downloading the Visit Palm Springs app, you will have all you need for easy transport around Palm Springs at your fingertips. This mobile application reads your location and shares nearby stops, routes, and the location of each Buzz trolley.
--
With or without a car, commuting in Palm Springs is much easier than most California cities. The commute time is slightly less than the national average. With so many options, you'll find yourself less stressed throughout your daily commute - no matter which mode of transportation you choose. Get in touch with us to know more about living in Palm Springs.
Story by Haley Kieser.